Profile: Dr. Rahma Ibrahim Al-Mahrooqi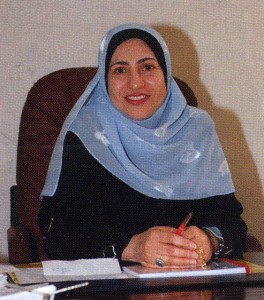 Born in Adam, Oman's southernmost Oasis, and educated in both Oman and the United States, I am an Associate Professor of English at Sultan Qaboos University (SQU), where I have worked for 20 years.  With a passion for my profession, and for education in general, I have taught a variety of courses in language skills, research, and sociolinguistics, always seeking to inspire and transform my students by example.  Among many academic and administrative positions held, I have coordinated tertiary English courses and an ESP program for SQU's College of Science and for almost four years I was SQU's Language Center Director. During my tenure of this post I concentrated on bringing quality to English language teaching and was responsible for such innovations as an English program for SQU staff, an English program for the community, an IELTS Preparation program, and an IELTSTestingCenter.  My 20-year professional journey has indeed been gratifying and fulfilling.
My passion for education is exceeded only by my enthusiasm for research.   Because I keep abreast of recent thought and scholarship, I can always find worthwhile topics for investigation. I have published widely on English language teaching and learning in Oman with major focus areas in teaching and reading, literature, and English communication skills. Currently, I am the Principal Investigator for two major studies – one funded by the Omani Research Council and the other by His Majesty Sultan Qaboos' Trust Fund for Strategic Research.  The many journals for which I review include The International Students' Journal, Gulf Perspectives, and The Arab World English Journal.  Moreover, I am the Associate Editor for The Arab World English Journal and Production Editor for the June quarterly issue of The Asian EFL Journal.
I am dedicated to the improvement of teaching and learning in my professional area and never tire of seeking new ways to inspire and galvanize my students. I believe that involving them in my research as assistants will help them to acquire important skills and create in them a thirst for knowledge.  I aspire to building a research culture in Oman and across the Arabian region in general.  I also look forward to connecting with international scholars with whom I can collaborate on projects of global importance so that our joint efforts can serve humanity everywhere. Through my English Scholars beyond Borders membership I hope I can fulfill this aspiration and work with other team members to bring about understanding across cultures through the development of English language instruction.