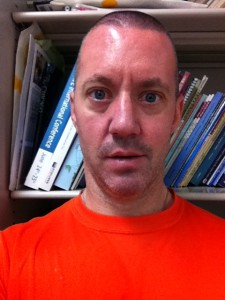 I have lived and worked in Japan since 1995, when I decided to travel after graduating from the University of Western Ontario, in my hometown of London, Ontario, Canada. I graduated with a fairly useless undergraduate degree in Anthropology; a degree that didn't go very far at the time. So, I decided to come to Japan to see what the future held for me. After some more years of studying, I find myself in academia, but perhaps not by my own choice.
Having lived in various places in Japan over the years, I believe I have inadvertently become a lifelong English teacher, and I now actually really enjoy what I do. My intention was always to leave Japan and go back to Canada and take up professional ice hockey (or at least commentate on it professionally with a beer in hand). However, circumstances beyond my control (namely, my two wonderful young boys who occupy most of my free time) have kept me in Japan, and I can hardly imagine leaving while they are still here. I am currently an Associate Professor in the English Education Center at Ehime University, in Matsuyama, Japan.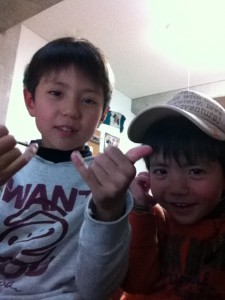 Having read the other profiles on this website, I am quite sure I cannot measure up to my colleagues in this group. Indeed, casual readers of this profile might find themselves quite underwhelmed by what they read. However, I am sure I share one quality with my colleagues: I possess a clear sense of my deeply-ingrained beliefs about what I do and how I approach my work. This stems from the idea that I have always been able to learn more from meeting and communicating with people than from any other form of learning.
However, I do believe that I have carved out a nice little record of achievement throughout the past decade or so; one that comes from some hard work and some chance meetings along the way.
I met John Adamson and Roger Nunn (in that order) at an Asian EFL Journal conference in 2006. John asked me to edit at the journal, and having worked at the journal since then, I am now a Senior Associate Editor. I do some other editing work for the JALT Journal and some of their publications. Other than that, I occasionally try my hand at some writing, but often seem to find myself in various stages of writer's block – something I am sure my colleagues in this group do not struggle with.
My main academic interests have evolved over the years; a product of meeting people at the different institutions at which I have worked. The one thing that can be said about working in academia is that there is never a shortage of interesting people lurking around the corner. My meetings with the people along my journey have greatly influenced the way I think about language teaching and learning, and certainly about the way in which I approach teaching my classes – an area that I have always considered my main strength.
One constant theme of my research has been my interest in Language Testing and how it affects both teachers and learners. Another of my interests is in Computer Assisted Language Learning, an area that is constantly evolving and presenting teachers and learners of languages with opportunities to better themselves by learning with and through technology.
I enjoy taking part in many types of sports; mostly running marathons, going to the gym and playing or watching ice hockey, American football, soccer, baseball, or any other sport that involves body-contact.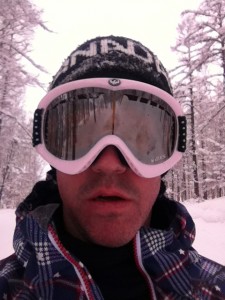 Some of my more recent publications and presentations can be found here:
http://ehime-u.academia.edu/NeilHeffernan